Welcome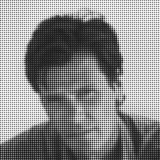 After being exposed to Computer Aided Design in the mid 1980s, I was hooked. Years later, and now working in IT I found a 3D program called Bryce and was once again 'involved'. Then came Cinema 4D, a grown up 3D application [sorry Bryce]. Now I'm obsessed, even with the seemingly never ending learning curve, although still as a hobbyist.
Take a look at a selection of projects completed over the years in the 'Works' section. A varied bunch if I do say so myself - I'll have a go at whatever takes my fancy [some not altogether sucessful!]. Best view full size to see all the details.
Take a look at a few works in the 'Blog' section - these by artists who really know their craft. Some interesting links also, but alas no direct links to my galleries on Renderosity or CG Society - need to be Registered. [no viewing comments then!]
Testimonials
Oh Well! That is good! I mean really good. Not just a great concept, but perfectly implemented..
— Quidnunc, Renderosity
You're a very realistic modeler ( designer? ) but a really good illustrator!
-3DClassics, Renderosity